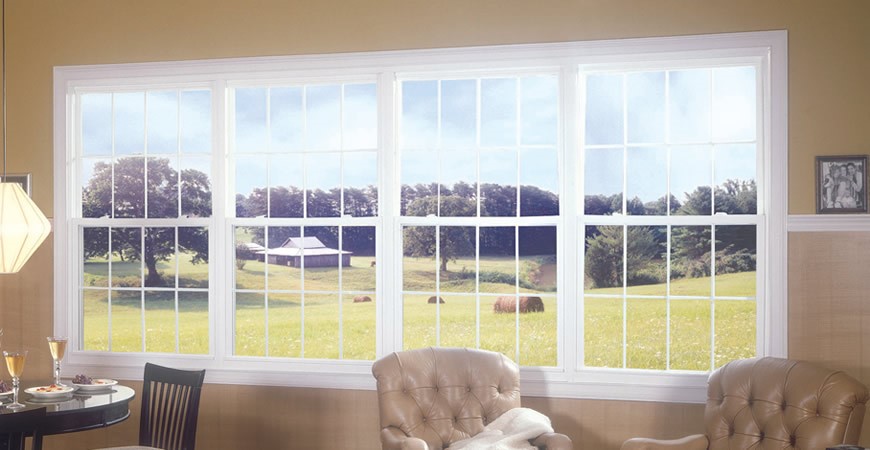 7700 Series
Beveled frame design replicates the traditional appearance of wood.
Standard Low E glass and an Argon gas fill inside the insulating glass unit work together to maximize energy efficiency.
Insulating glass unit is set ½" deep into the sash – keeping the edges of the glass warmer and moderating the temperature of the entire glass surface.
Frames and sash are welded at mitered corners to create strong rigid units.
Vinyl frames are chambered with individualized pockets of airtight space to increase insulating values.
Weatherseals placed at key points around each sash virtually eliminate air and water infiltration.
The U-channel spacer system is made of tin-plated steel and is more efficient than conventional box spacers because it weakens and slows temperature transference.
Contoured grids are located inside the insulating glass unit for a smooth, easy-to-clean surface.
Comprehensive warranty covers vinyl, insulating glass units, hardware and screens.