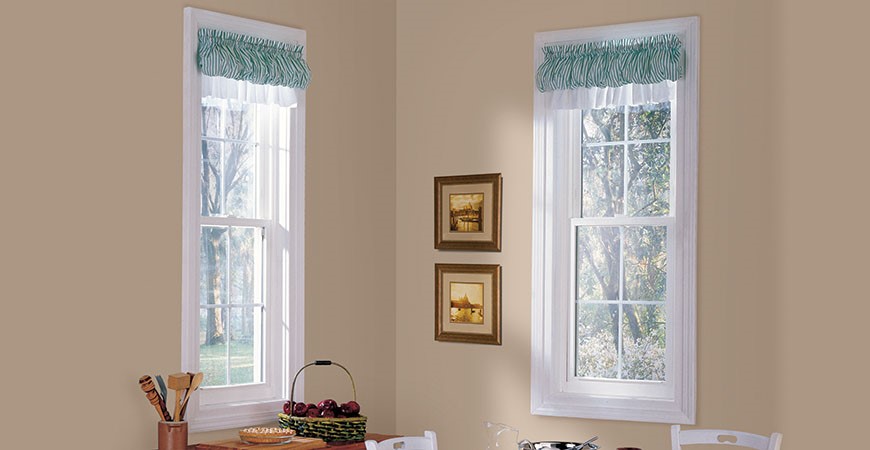 5400 Series
Attractive contoured frame fits with any home style.
Dual-paned glass unit can be ordered with optional Low E glass and an Argon gas fill to maximize energy efficiency.
Insulating glass unit is set ½" into the sash to keep edges warmer.
Frames and sash, welded at the corners, create strong, effective units.
Weatherseals placed at key points around each sash increase weather performance by reducing air flow.
Standard Low E/Argon-filled insulating glass unit provides years of energy efficiency.
The U-channel spacer system is more efficient than conventional box spacers because it reduces conduction rates.
Contoured grids are located inside the insulating glass unit provide a smooth, easy-to-clean surface.
Comprehensive warranty.